Project overview
A sample of 1Circle's projects that improve energy efficiency, reduce energy cost, increase embedded network performance and cost-effectively transition to a renewable futuure
The 1Circle team have a passion for planning and achieving a more energy efficient, cost-effective and sustainable future for our clients.
The decade of 1Circle's operation includes a great variety of work across numerous sectors for owners, managers and tenants of property.  We have also developed deep sector expertise in Retail (shopping centres), Education, Commercial Office and Residential estates.
We are proud to include a number firsts in our project credentials including Australia's:
largest school solar system- Camberwell Grammar school
largest commercial solar system – QIC GRE Robina town centre
first 100% renewably supplied school – Presbyterian Ladies College, Melbourne
first net zero materials business – Mawson's (largest independent quarry and part of Adelaide Brighton network)
Council-wide emissions tracker – Surf Coast Shire
We have the rare privilege of being part of two international firsts including:
First portfolio-wide (145 schools) Laudato Si' inspired ecological energy master planning program – Brisbane Catholic Education
World's most sustainable shopping centre – Frasers Burwood Brickworks
Renewable supply
ACU (national campus network)
1Circle lead the definition of an electricity supply strategy and procurement of 100% renewable electricity for ACU's national network of campuses.
Campus solar & renewable supply
Camberwell Grammar School
As the energy lead, we partnered with School Procure to plan, procure and ensure the ongoing performance of this groundbreaking 888kW, multi-building campus solar system that generates over 1GWh pa.
Solar, electricity procurement & lighting upgrade
Queenwood school for Girls
As the energy lead, we partnered with School Procure to replace their multi-campus electricity agreement, plan and procure lighting upgrades to LED and rooftop solar.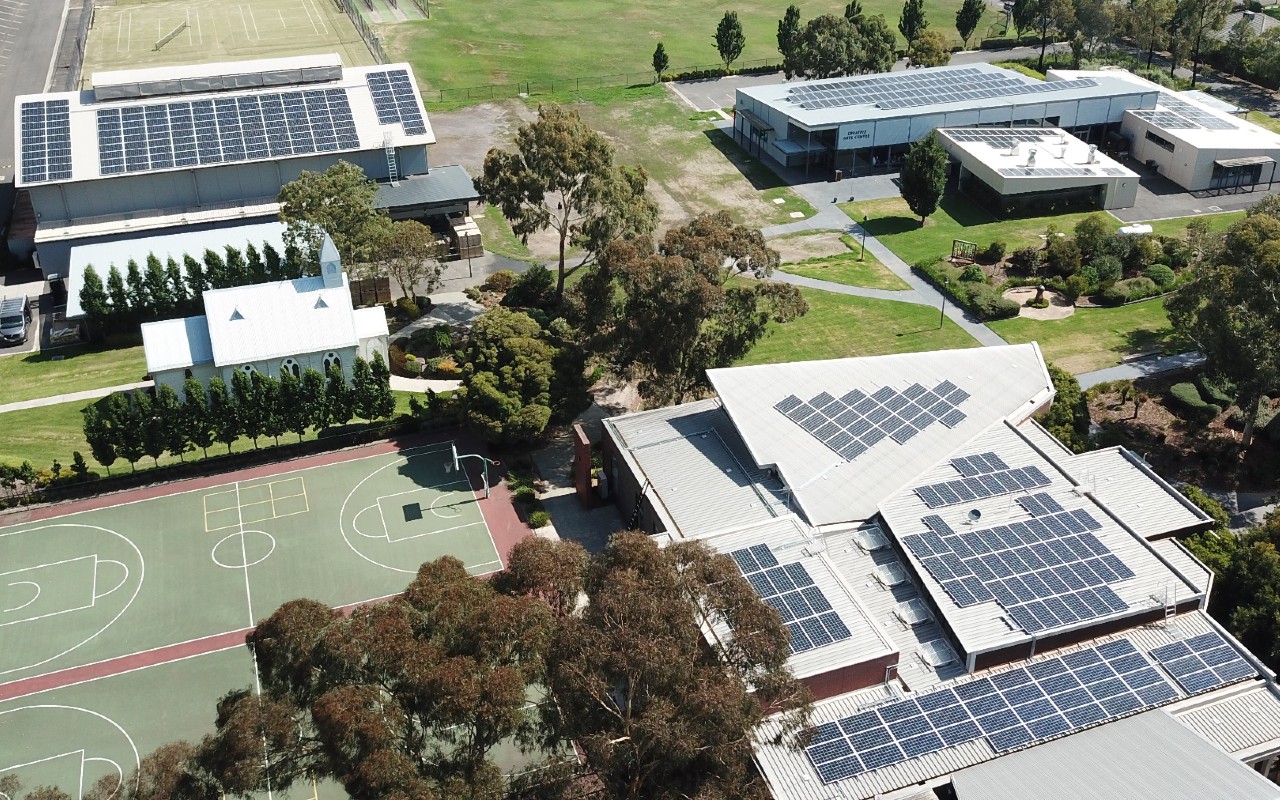 Multi campus solar
Ivanhoe Grammar School
As the energy lead, we partnered with School Procure plan, procure and ensure ongoing performacne for a multi-campus and multi-stage deployment of solar.  This included 1Circle's provision of an advanced Automated Weather Station for use in evaluating solar and the curriculum.
Complete net-zero capability
Brisbane Catholic Education
1Circle conducted a multi-stage, multi-year program that included: consolidation of electricity supply into a cost-effective single agreement then transition to 100% renewable power; completion of Laudato Si' inspired ecological energy improvement master plans for all 145 schools, and an integrated specification and supplier framework.
Net zero plan
QACPF Retail portfolio
For a portfolio of shopping centres, we defined the plan to achieve net-zero electricity emissions including: rooftop solar, lighting upgrades, HVAC upgrades, maintenance and control, and renewable power for the balance of scope 2 energy emissions.
Solar life-cycle
QIC Portfolio
1Circle has been the lead support to QIC in the feasibility and funding analysis, requirement definition, procurement and ongoing performance tracking and evaluation of their solar programme.  This includes provision of Automated Weather Stations for peformance evaluation. 
Net zero plan
Frasers
For Burwood Brickworks (the world's most sustainable shopping centre), we developed the energy strategy then detailed energy plan for the centre.  This included load forecasting (given different tenant mix), technology evaluation and business case forecasting.
Solar PPA Audit
National REIT
For a leading national REIT, we applied our Solar Audit service to determine the performance of this multi-site portfolio of solar systems provided under a Power Purchase Agreement. The analysis identified deficiencies and opportunties to lift performance and improve service provision.
Onselling profit plan
QIC
As part of a comprehensive commercial evaluation of the embedded networks for a leading NSW shopping centre, electricity cost, revenue and tariffing were analysed to define and improvement plan to lift acquisition, improve cost recovery and yield from on-selling.
Commercial and Industrial
Office net Zero
QIC | Office Portfolio
Defined the strategy (inclusive of cost and timing to renewable electricity supply) and plant and equipment upgrade plan to achieve net-zero scope 2 emissions for this office portfolio.  
100% Renewable electricity
 Mawsons Quarries
As a multi-stage repeat customer, we advised on the options to become renewable, then conducted energy performance analysis then an electricity procurement process and achieved a 100% renewable outcome.  
Efficiency plan
Omnico
For this leading commercial/light industrial business park, we conducted an embedded network commercial and infrastructure audit and plan to improve efficiency, on-selling profitability, compliance and electricity cost reduction through power factor correction and demand management.
Renewable supply
Distribution Centre
1Circle developed the electricity supply strategy and managed the procurement of renewable power to meet the organisation's sustainability strategy adn fulfill new build GreenStar requirements.
Efficiency plan
RF Corval |
Defined the energy plan for this new development to increase energy efficiency, sustainability, and enhance the leasing proposition
Residential, mixed-use, government
Research Centre
C4Net – DELWP
We originated C4NET with the University of Melbourne – a new centre for supporting and leading energy innovation in Victoria. We co-developed the proposition, funding requirement and lead the successful pitching to Ministers and first project that included use of latest Indoor Environment Quality and energy technology (along with an innovative STEM program) at Patterson River Secondary College.
Precinct ESG Energy plan
Frasers
As the lead energy consultant, we developed an energy plan across the mixed-use development of high, medium and low-density residential and retail development.  This included appraisal of embedded network options and feasibility of a variety of energy technologies to assist in achieving a net-zero or better outcom.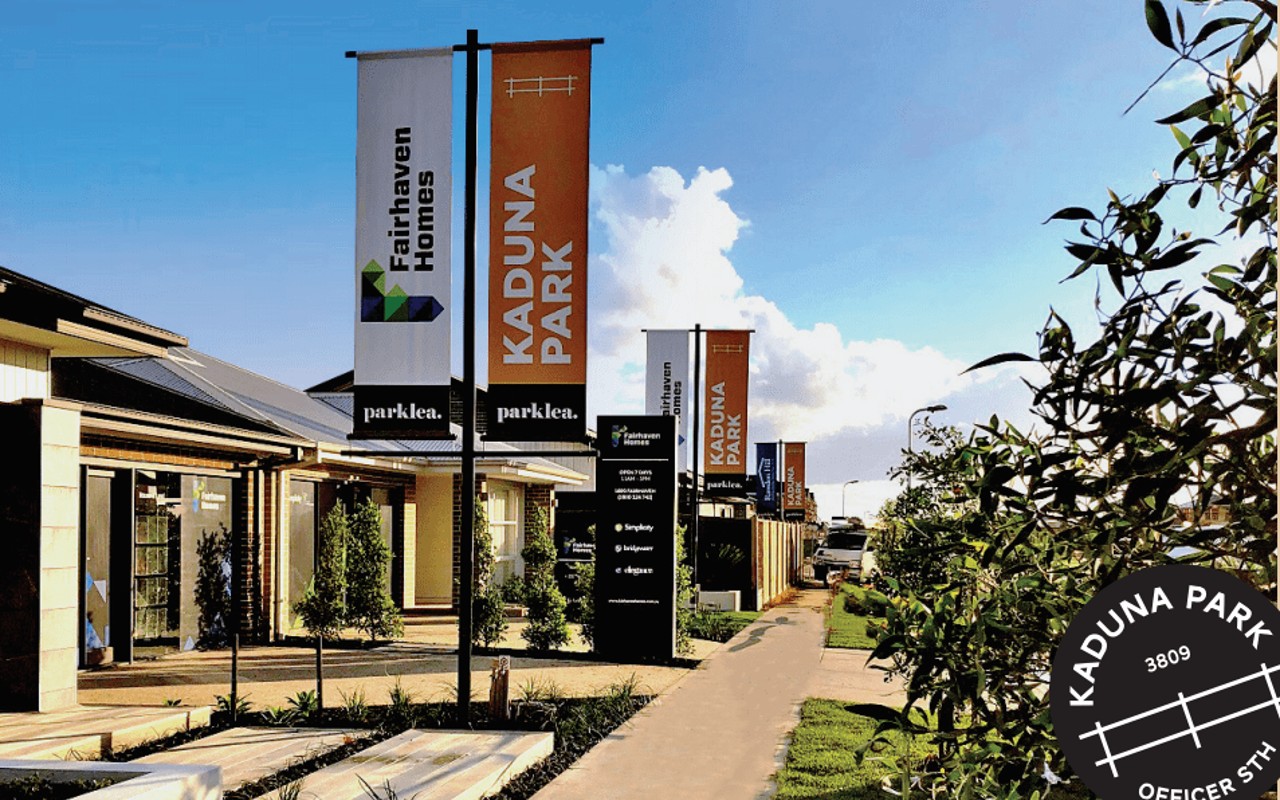 Estate development
Parklea
We developed an ESG strategy and detailed plan on the value of providing solar incentives to customers as part of their land purchase.  This was integrated with other aspects of Parklea's leading customer proposition for new estate home owners
Zero emission tracker
Surf Coast Council
In support of the Council's goal to match and exceed the State Governments' renewable targets, we developed a performance tracker that measured the renewable status of the council's local government area.  This included development of a calculation logic and data processing method with the local distribution network.